How We Verified the Photos of the Dead Syrian Soldier on Instagram
A graphic photo that surfaced on Ibraheem Ahmad Barri's Instagram account highlights the role social media platforms play in conflict zones
How We Verified the Photos of the Dead Syrian Soldier on Instagram
Share this story
THE FOCUS

On July 10, 2019, a graphic photograph of a decapitated Syrian Arab Army (SAA) soldier was posted on his personal Instagram account.
The photo showed SAA Junior Lieutenant Ibraheem Ahmad Barri's severed head on a pile of bulletproof vests, with the military boots of the people taking the picture visible in the image as well. Given its graphic nature, we are not including it in this article. Vicarious trauma from viewing graphic imagery is a serious issue, as the DFRLab's Andy Carvin wrote last March.
The decapitation occurred around the same time as the killing of 11 SAA soldiers in the region of Latakia, Syria. A tweet posted on July 10, 2019, identified those responsible as Al Qaeda fighters.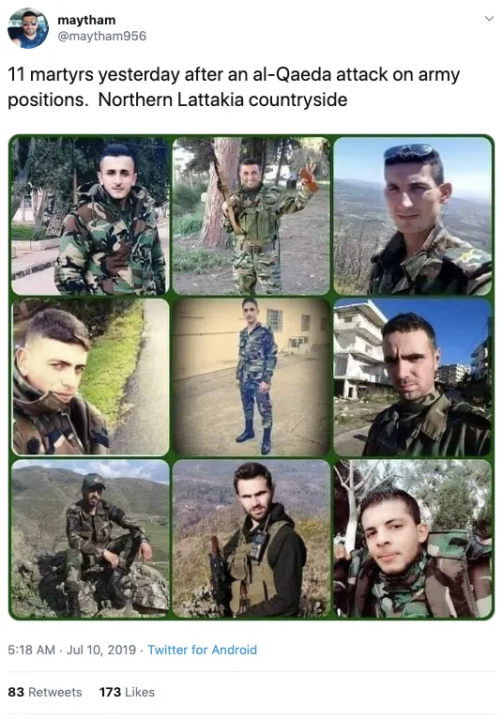 The photos previously uploaded on the account provided a glimpse into Barri's life. In addition to serving as a display of sheer wartime brutality, this gruesome case study highlights the role social media plays in preserving and magnifying acts of wartime violence. For broadcasting the death of a soldier in wartime by enemy combatants, social media accounts can offer maximum shock value and the most gruesome propaganda.
Confirming Barri's Background
A number of photos found on Barri's Instagram confirmed his military background. The military cadet uniform he wore in one of the photos matched the uniform of the Syrian Military Academy. This photo was likely taken during Barri's graduation.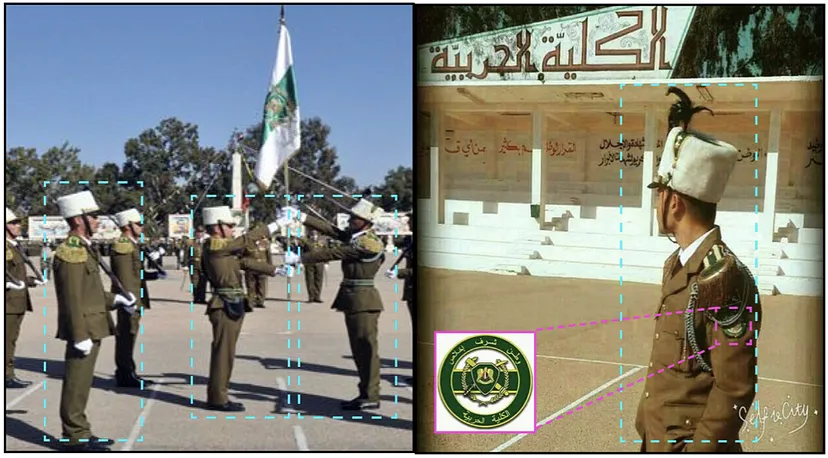 Furthermore, the concrete structure visible in the background closely matched a building located on the grounds of the Syrian Military Academy.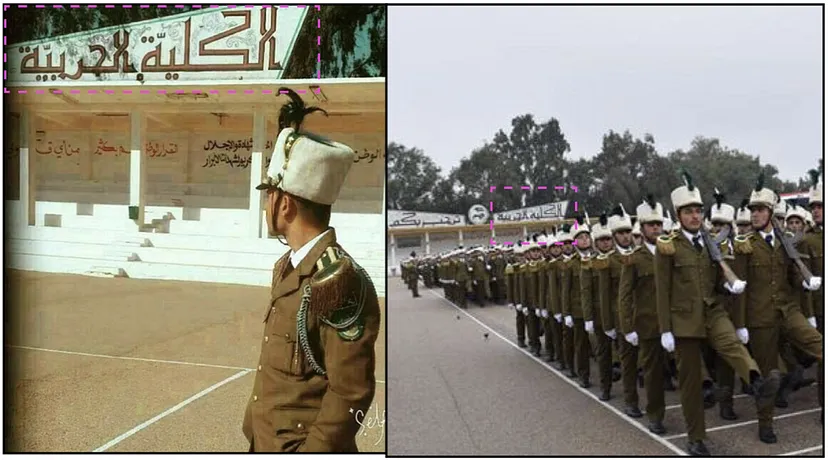 A photo with a clearly visible military rank confirmed that Barri was a Junior Lieutenant in the SAA. The same rank — signified by a five-pointed star — was posted on the Military Academy's Facebook page as well.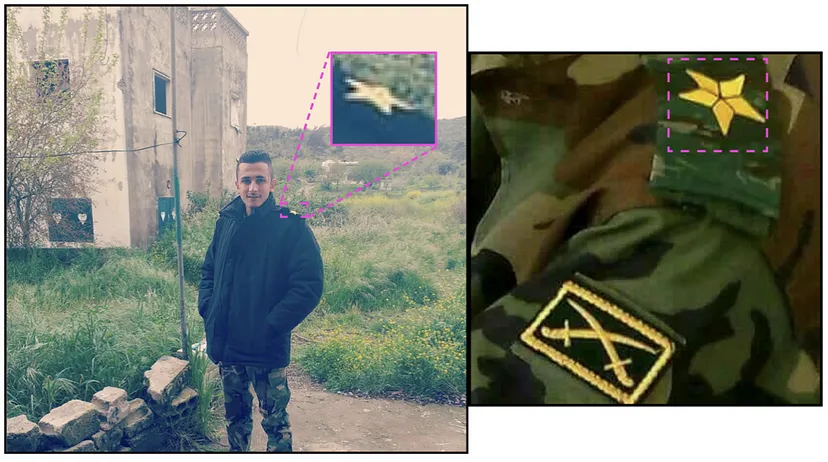 Additionally, photos from his military trainings were available as well. Barri had photos with his service uniform and various weapons, including a rocket-propelled grenade launcher. All of these photos were publicly available online and allowed the DFRLab to confirm that he served as a Junior Lieutenant in SAA at the time of his death.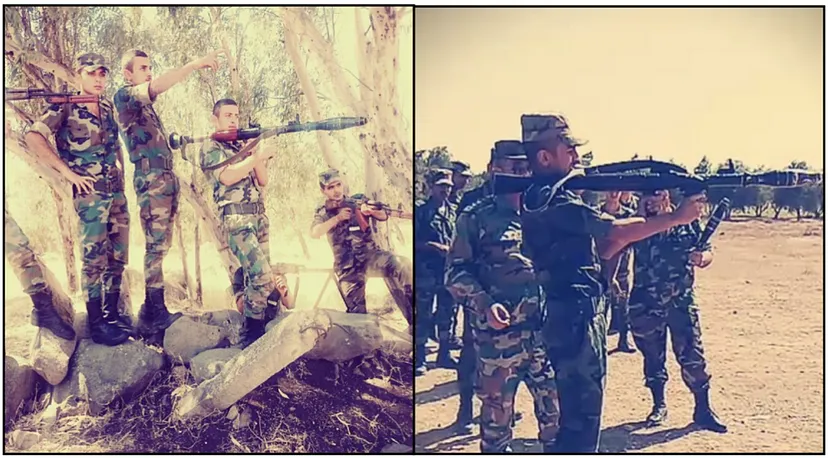 Social media platforms have begun to institute policies to curtail the proliferation of violent content and graphic imagery, but this case raises additional questions about the spectrum of options available to platforms when it comes to limiting the spread of such content. In this case, an individual's account was hijacked to post a gruesome propaganda photo after executing the soldier. As the soldier himself was not responsible for the content posted to his account following his death, Instagram chose an intermediary response: applying a sensitive content filter to the graphic post, rather than suspending the account entirely.
---