How pro-Kremlin Telegram channels influence Ukrainian parliamentary decisions
MPs from the largest parliamentary faction
How pro-Kremlin Telegram channels influence Ukrainian parliamentary decisions
Share this story
THE FOCUS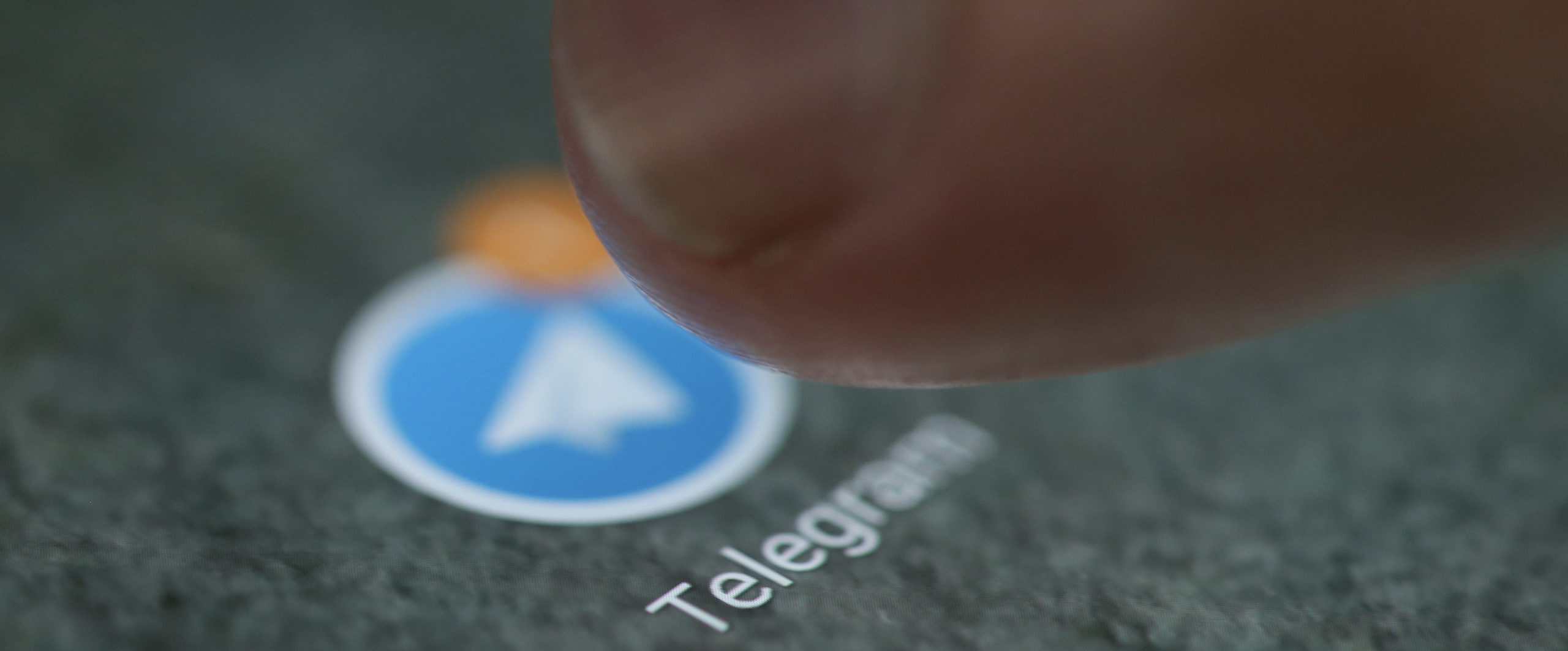 MPs from the largest parliamentary faction in Ukraine consume political content apparently administered by Russians
As part of our effort to broaden expertise and understanding of information ecosystems around the world, the DFRLab is publishing this external contribution. The views and assessments in this open-source analysis do not necessarily represent those of the DFRLab.
A recent analysis of 10,000 posts from five popular Telegram channels shows how pro-Kremlin messaging influences the strongest and most important political party in Ukraine, Servant of the People (Sluha Narodu in Ukrainian), controlled by Ukrainian President Volodymyr Zelensky. The analysis conducted by Ukrainian researchers from TEXTY.org.ua and LIGA.net revealed that deputies from Servant of the People regularly consume anonymous channels containing narratives that are favorable to the Kremlin and Russian President Vladimir Putin.
The research analyzed posts from the five Telegram channels in the period between September 1, 2019 and April 1, 2020. The channels were identified through a questionnaire for Servant of the People MPs who listed their favorite political Telegram channels. Most respondents preferred to answer anonymously.
The top five most favorite channels among the MPs included three anonymous channels — The Legitimate, The Resident, and Dark Knight — as well as Max Buzhansky and Dubinsky.pro, two personal channels owned by Ukrainian deputies from Servant of the People, Maksym Buzhansky and Oleksandr Dubinsky.
The Telegram messaging app became popular in Ukraine, in the spring of 2019, just before the most recent presidential election, during which it was used as a tool for spreading political leaks and disinformation. Most Servant of the People MPs did not have any prior political experience, and the anonymous posts, with ostensibly exclusive information leaked from the highest rank cabinets, became an attractive source for them, even replacing traditional media to some extent.
MP Serhii Hryvko, member of Parliamentary Committee on Social Policy and Veterans Rights and a respondent to this research, said that he trusts the Dubinsky.pro Telegram channel and recognizes it as a source of exclusive information. Other respondents from Ukrainian parliament gave similar explanations.
Addressing the decision-makers
Anonymous authors use an informal style for communication with their followers: they omit their titles, use working slang, and often do not explain context. Based on the language used, it appears that the target audience of the political Telegram channels analyzed here includes President Zelensky, MPs, government officials, and the heads of law enforcement agencies — essentially, anyone who is fully aware of the current political situation and empowered to make decisions about it.
When strategic decisions are on the agenda, these channels address directly Ukraine's president, attorney general, and the head of the State Security Service — begging, flattering, and even threatening them.
For example, in the fall of 2019 they wrote about troops withdrawal from the Donbas frontline more than 100 times, using manipulative messages in support of such decision. Some examples:
"It is obvious that 73% of civilians stand up for peaceful agenda and troops withdrawal."
"Harsh talk with veterans is to show the society that Volodymyr Zelensky is no longer a comedian, but the President of Ukraine."
"Poroshenko with his pet radicals wants to impose "war till victory" for the whole country. We hope for strength and patience of Volodymyr Zelensky and for his ability to bring peace to our country."
Soon afterwards, Zelensky ordered a troop withdrawal in hopes that the streets of frontline cities would become safer. But shelling of schools and residential areas by hybrid Russian troops did not stop, with escalation of hostilities occurring several months later.
More recently, a challenge issued by Telegram authors declared to the president,: "If Zelensky really wants to become a peacemaker he should bring actual peace to Donbas, even at the cost of his ratings."
Targets and favorites
Ukrainian MPs not only adopt laws; they also vote for the appointment or dismissal of the prime minister, cabinet members, and the heads of the State Security Service, the National Bank, and the Central Election Commission members, along with other high ranking officials. Since Servant of the People has a majority of votes in Parliament, to influence their views means to dominate domestic political processes. The Telegram channels reviewed in this study make it clear who they believed MPs should support with their votes and who they should not.
Former Prime Minister Oleksiy Honcharuk, who was considered a compromise figure supporting cooperation with Western partners, was criticized by Telegram channels from the first days of his appointment. While head of government, Honcharuk was mentioned 394 times in Telegram messages, mostly using offensive terms such as "Down Syndrome Boy," "loser," and "nitwit." In news-related messages published between September 2019 and April 2020, Honcharuk was positioned positively only in one message out of 100. After several months of aggressive media attacks, the prime minister's popularity sank precipitously and he was dismissed by 240 of the 246 MPs representing Servant of the People.
Similarly, the analysis found that 80 percent of the 246 messages referencing former Prosecutor General Ruslan Ryaboshapka were negative in tone.
The alleged necessity for his dismissal was methodically repeated in the Telegram messages, supported by obscene language rather than evidence. Telegram channels administrators described Ryaboshapka and his office as guided rather by instructions from the U.S. Embassy in Kyiv than the office of the president. Ryaboshapka was eventually dismissed by 171 votes from Servant of the People MPs. Deputies from Opposition Platform — for Life, a pro-Kremlin parliamentary faction, provided an additional 44 votes against him.
Positive messages about the prosecutor general's office appeared simultaneously in the Telegram channels when Ryaboshapka was replaced by Iryna Venediktova, who is affiliated with Andriy Portnov, a former office-holder during the administration of fugitive former president Viktor Yanukovych. Telegram channels picture Venediktova either positively or neutrally, while Portnov was portrayed as a sophisticated lawyer entitled to claim the prosecutor general's chair.
The only person that the Telegram channels described as a hard-working professional is Arsen Avakov, Ukraine's minister of internal affairs, with 76% of messages neutrally toned, characterizing him as "the only effective security top official," and a "tough leader" with "strategic talents" and "managerial thinking."
Claims about Arsen Avakov being "highly efficient," in comparison with the rest of the "unprofessional government," first appeared in The Legitimate and The Resident channels, and was repeated later by President Zelensky. While answering questions from party deputies regarding why he would not dismiss his generally unpopular minister of internal affairs, the president replied: "He is one of the most efficient government officials."
Another person pictured in a favorable way is Anatoliy Shariy, pro-Russian blogger and politician who lives in the EU. He receives either positive (47%) or neutral (52%) coverage by these Telegram channels. Readers are told that Shariy is "very independent," "does great job," and "always says it aptly." In June 2019, he registered his own political party, which in Telegram messages is portrayed as "the only alternative for Ukraine's central and southern regions."
As for President Zelensky — there is nothing negative about him in the channels studied, probably because the administrators do not want to lose him as a targeted reader.
Putin & Russia, with love
The Telegram channels included in the study write far more often about Russia (760 mentions) than about the European Union (21 mentions) or Western issues in general (16). Euro integration is mentioned just five times in 10,000 messages for the period of seven months, while NATO is mentioned only three times.
Putin is described as a "peacemaker" and "strategist." Telegram messages state that "Putin does not throw sand in the wheels of new government" and "Zelensky uses Putin's strategy." The Kremlin is presented in a neutral tone. The Russian-Ukrainian War is called the "Ukrainian inner conflict," "civil war," the "Donbas case," the "Donbas conflict," and the "South-Eastern Ukrainian conflict," despite the fact that Russia annexed the Crimean Peninsula, invaded the Donbas and provided weapons and military supplies, and committed cross-border shelling of Ukrainian troops from Russian territory.
The Legitimate and The Resident refer to the so-called Luhansk People's Republic (LPR) and Donetsk People's Republic (DPR) as "unrecognized republics" — the term used by Russian media and in Russian Wikipedia. They also use incorrect Russian version of prepositions when writing about Ukraine and its territories: "on Ukraine" instead of "in Ukraine" and "in Donbas" instead of "on Donbas." This is politically significant, as well as sensitive. When a phrase like "in Ukraine" is used in Russian, Ukrainians see it as respecting national sovereignty. When it is phrased as "on Ukraine," however, it is interpreted as if Ukraine does not merit being considered an actual country.
The links provided usually redirect the reader to Russian sources even if the same news had been already published by Western media. For example, on October 17, 2019, The Legitimate cites a Yandex.ru story: "UN monitoring mission in Ukraine urged Ukrainian Parliament to initiate the shut-down of Peacemaker website."At the same time, Deutsche Welle TV wrote the same sentence in the similar news item.
The rhetoric posted to Telegram shapes the media space and takes roots in the minds of MPs who read it. For example, on December 10, 2019, The Legitimate posted "insider's info" about Zelensky, who allegedly agreed with Putin on a direct gas supply line from Russia to Ukraine. "[The] Ukrainian economy and Ukrainian producers will save millions of dollars that will replenish the country's budget and not the pockets of intermediaries who hide behind the 'patriotism' and fictional 'energy independence,'" they wrote.
Two weeks later, on December 25, Servant of the People MP Oleksiy Ustenko reiterated this thesis by criticizing the way gas was previously routed from Russia into Ukraine. "The previous government used to force us to buy Russian gas that was reversed from Europe, which is economically unprofitable," he said. While it cannot be proven that he picked up this rhetoric from this specific Telegram post, it is emblematic of how messages distributed via these Telegram channels ultimately migrate into public discourse.
This analysis of thousands of Telegram messages demonstrates how the political vocabulary used by the channels in question is in sync with the vocabulary used by official Kremlin propaganda. The Telegram channels regularly attack and praise the same figures that are attacked and praised by Russian state channels. And as shown above, there have been a number of instances in which MPs or even the president himself repeated some of the arguments pushed by these Telegram channels. The analysis shows that for the Russian disinformation campaigns against Ukraine, Telegram channels can be one of the more successful entry points into the Ukrainian information space.
---
Lyubov Velychko is a researcher for TEXTY.org.ua & LIGA.net. After this research was initially published, she was subjected to virtual attacks by administrators of the Telegram channels mentioned here, as well as several others with similar content. She has also received multiple insults and threats from online commentators, and has filed a complaint to the police.
Follow along for more in-depth analysis from our #DigitalSherlocks.