Atlantic Council's DFRLab releases first in a series of reports looking at China's activity in the information space
The Atlantic Council's Digital Forensic Research Lab (DFRLab) is proud to announce the release of Chinese Discourse Power: China's Use of Information Manipulation in Regional and Global Competition, the first of four reports to look at the country's strategy in the information space.
Atlantic Council's DFRLab releases first in a series of reports looking at China's activity in the information space
Share this story
THE FOCUS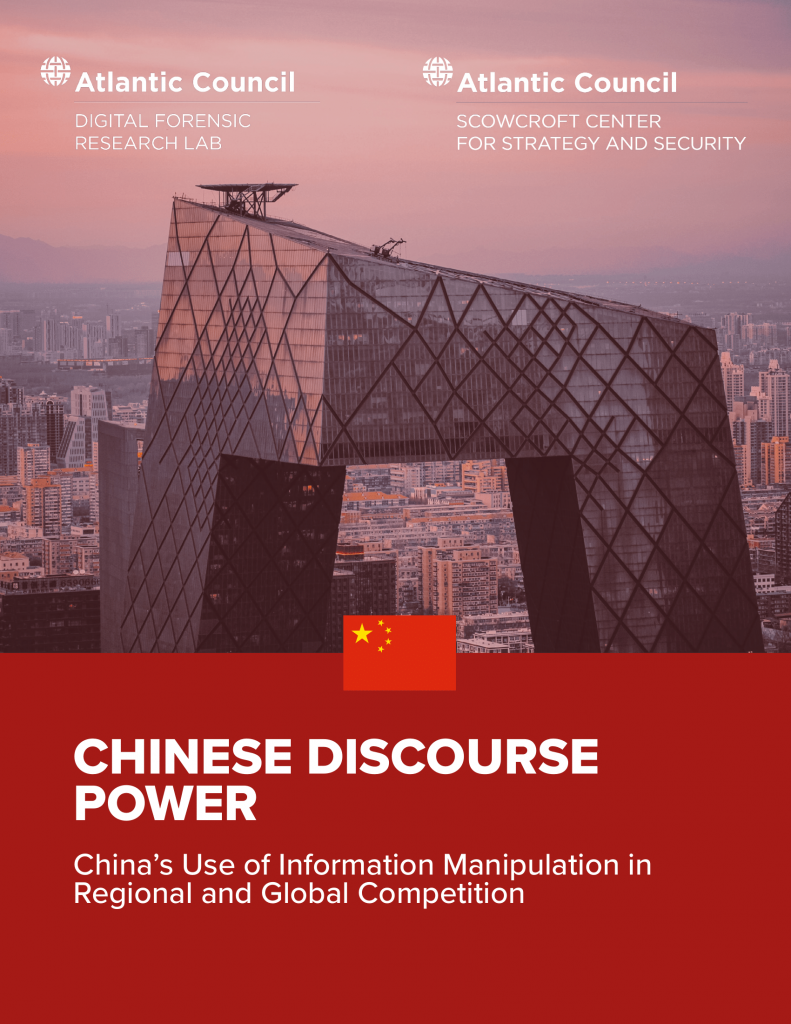 The report looks at the Communist Party of China's (CCP) approach to the use of information as a tool for geopolitical influence, which is embodied in its philosophy of "discourse power." More specifically, the CCP's modus operandi both online, offline, at home and abroad, is discourse control – amplifying those narratives that portray the country and its government in a positive light while instilling negative sentiment about democratic forms of governance. This messaging is undertaken alongside the manipulation of information flow domestically through highly restrictive policies around social media availability and use. Abroad, it seeks more behind-the-scenes influence, including direct funding of foreign television channels.
China's increasingly outward ambition to garner geopolitical goodwill has brought with it increasing scrutiny, with US President Donald Trump targeting it through tighter trade restrictions or trying to force the sale of popular social media platform TikTok, and the European Union challenging its human rights record and trade practices. As its international footprint has grown, China has pursued extreme message discipline and sought to change the dialogue through information operations of growing sophistication. It is finding it difficult, however, as the belief in free speech espoused by the democracies and platforms it targets runs counter to its interests.
This series of reports attempts to take a fresh look at China's activities in the information space. This first one previews the concept "discourse power," the CCP's framework for these activities, while the remaining three will focus on the specific application of that philosophy in regards to the 2020 US presidential election, Taiwan, and Hong Kong.
The Atlantic Council's DFRLab has operationalized the study of information to promote transparency and accountability online and around the world. Since 2018, the DFRLab has investigated influence campaigns through its high-impact open source research and reporting. Through this work, the DFRLab remains committed to remaining intellectually independent, nonpartisan, and not-for-profit.