Russia takes next step in domestic internet surveillance
Oculus surveillance system goes live as the Kremlin tightens public sector access to Google services.
Russia takes next step in domestic internet surveillance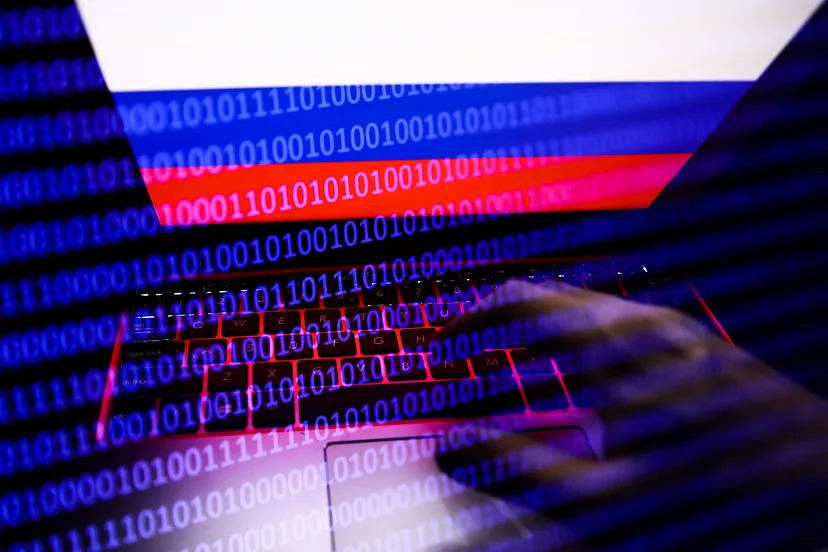 BANNER: (Jakub Porzycki/NurPhoto via Reuters Connect)
Russia's telecommunications regulator Roskomnadzor has launched Oculus, an Internet surveillance system that will automatically detect online content the Kremlin considers undesirable. Concurrently, Moscow has started to tighten control over usage of Google products, instructing Russian official agencies and state-owned companies to replace them with Russian-developed services.
Russia announced its initial plans for the Internet surveillance system in August 2022, with the intent of rolling it out by mid-December of that year. On February 13, 2022, a representative of Roskomnadzor's General Radio Frequency Center (GRFC) told Vedemosti that Oculus was operational and that it "reveals violations of Russian law in images and videos."
RIA Novosti, citing the same unnamed GRFC official, reported that the system uses "computer vision technology" and "recognizes images and symbols, given scenes and actions, and analyzes text in photos and videos." The official added that Oculus detects materials including "extremist themes, calls for massive illegal events, suicide, pro-drug content, LGBT propaganda." The GRFC claims that Oculus will analyze more than 200,000 images and videos per day; in contrast, Roskomnadzor staff previously analyzed approximately 200 images and videos manually. When processing footage of mass gatherings, Oculus reportedly will also be able to identify the faces of individuals even "under a beard or a mask" and "determine [their] age."
According to Vedemosti, Roskomnadzor plans a more advanced version of Oculus by 2025 capable of "adding new classes and types of violations, as well as the function of determining the postures of people and their actions." Other advancements might include detecting "prohibited material" in complex handwriting and hand-drawn content.
Russian law prohibits a range of content. To prevent factual information about the war from spreading domestically, Russia passed legislation in 2022 that allows imprisoning a person for sharing "fake" content about Russian troops for fifteen years. The Kremlin has also cracked down on the LGBTQ community as part of its efforts to frame the war in Ukraine as defending "traditional Russian values" against Western values, which Vladimir Putin has described as a national security matter. Russian lawmakers, meanwhile, passed a legislative amendment in October 2022 expanding the prohibition of "gay propaganda" to all age groups. Russian law enforcement has exploited these legislative changes, targeting individuals and entities for propagating "non-traditional sexual values."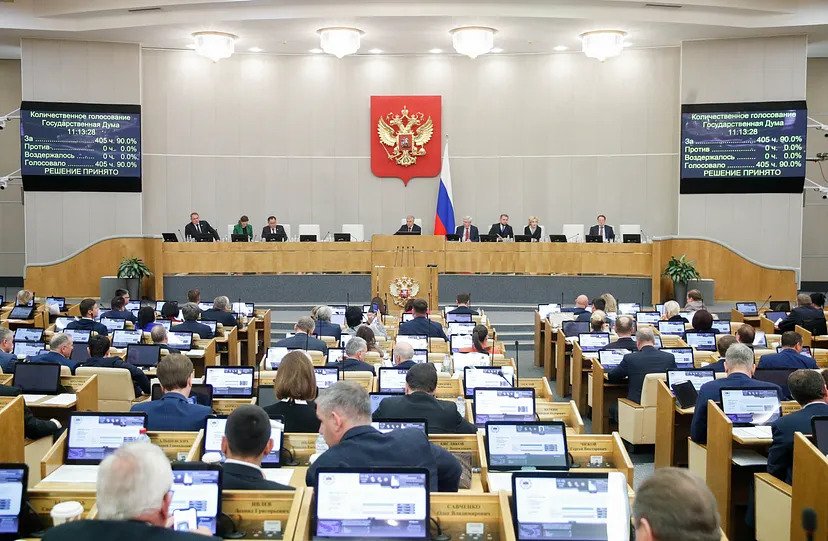 According to a February 2023 article by Radio Svoboda, the human rights project Network Freedoms documented 779 prosecutions for online activity, 149 defendants accused of propagating "military fakes," more than 600,000 blocked web pages, and forty illegal VPN services over the course of 2022.
Oculus is not the Kremlin's first system for controlling and censoring content online. The DFRLab previously reported on Roskomnadzor's "Vepr" project, which according to leaked data identifies "information tension hotspots."
Replacing Google services with domestic equivalents
In parallel to the rollout of Oculus, Russia has tightened control over usage of foreign online services. Vedomosti reported that large Russian companies, state corporations and agencies are trying "to wean employees from using Google services." Russian state agencies are purchasing corporate VPN services, as well as network gateways and firewalls, to block Google products internally and "build a secure tunnel for data exchange between users." In addition, state-owned companies are using domestic virtual data rooms (VDRs) similar Google Drive to share documents among employees.
According to the Moscow Times, the Russian spacy agency Roskosmos and defense conglomerate Rostec have already blocked internal employee access to Google products. In addition, when working from personal computers at home, employees also "must install VPN solutions that block the ability to use third-party services." According to the outlet, other Russian agencies have received similar instructions, including intelligence services and MinTsifry, the ministry for digital development.
In the spring of 2022, Top10VPN published the report on Russian VPN spending after the February 2022 invasion of Ukraine. The authors found "236 official contracts for VPN technology worth over $9.8 million" made public in Russia. According to the report, most of this money has been spent in Moscow, while "legislative agencies have spent more than any other sector."
---
Cite this case study: