A conversation with Katherine Maher
An #ACFrontPage event
Atlantic Council Front Page is our premier live ideas platform for global leaders to discuss the defining challenges of our time.
Atlantic Council Front Page is a new virtual event series featuring top newsmakers across multiple digital platforms. Harnessing the convening power and expertise of the Council's thirteen programs and centers, #ACFrontPage leverages the Council's capabilities in social media, press, and digital outreach to spotlight the world's most prominent leaders and the most compelling ideas across sectors and engage new audiences eager for nonpartisan and constructive solutions to current global challenges. This widely promoted program features the Council's most important guests and content serving as the highlight of our programming each week.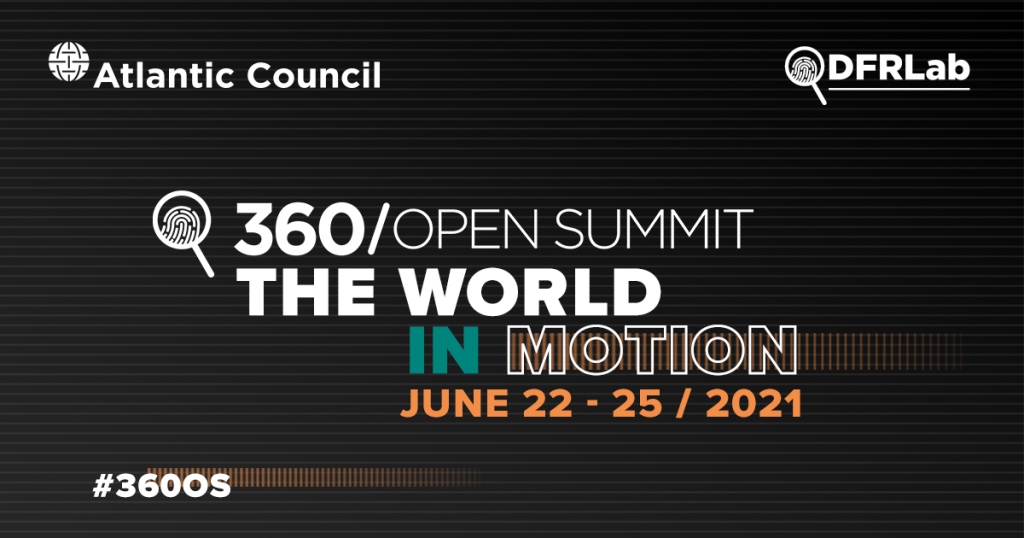 A special edition of #ACFrontPage
360/Open Summit: The World in Motion is the DFRLab's globally recognized event that has attracted the biggest names in counter-disinformation, human rights, and social technology. Tune in as experts from across six continents join policy makers, journalists, civil society, and industry for cutting-edge programming on current tech policy challenges, digital rights, online harms, and the global contest for information.
Please join the Atlantic Council's Digital Forensic Research Lab (DFRLab) on Tuesday, June 22, 2021 at 9:45-10:30 a.m. ET/15:45 p.m. CET for a conversation featuring former Wikimedia CEO Katherine Maher and NBC News Senior Reporter Brandy Zadrozny. The two will discuss Maher's tenure leading one of the world's largest and most trusted platforms, global debates over the Internet and the future of human rights, and the launch of the DFRLab's new Democracy & Tech Initiative.
Wikipedia, the Wikimedia Foundation's most prominent platform, is visited by more than one billion people each month from every corner of the earth. Its unique model of volunteer editors, multiple national, language, and other affiliate communities, and non-profit status makes the platform a microcosm of the world. Maher led the foundation through an unprecedented phase of growth, simultaneously fighting censorship efforts in Turkey and India, combatting rising threats to editors in more places, and stewarding the community through landmark debates over disinformation, harassment, copyright, and privacy. As the world grapples with how the Internet should be governed and what responsible and rights-respecting technology can look like, this special edition of #ACFrontPage will provide a unique window into how one of the most prominent female tech CEOs approached these challenges.
This event, hosted at 360/Open Summit, marks the launch of the DFRLab's Democracy & Tech Initiative. The new effort, led by Rose Jackson, centers human rights and democracy in technology and policy debates, and brings together the siloed policy communities required to drive a more rights-respecting and cohesive approach to the digital world. Katherine Maher is a Nonresident Senior Fellow at the DFRLab.
Maher will be interviewed by Zadrozny, who is at the cutting edge of journalism covering the internet, disinformation, and other online harms. Adding to her credentials for the meticulous curation of information, she is also a former librarian.
The Digital Forensic Research Lab is pleased to present this live, online conversation as part of the #ACFrontPage event series, our premier ideas platform spotlighting global leaders.
Featured speaker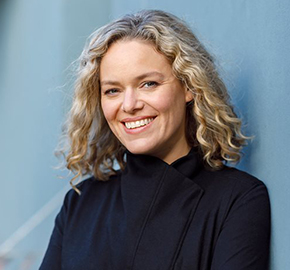 Former CEO
Wikimedia;
Nonresident Senior Fellow
Atlantic Council
Moderated by