9/30/2021
US Paris Tech Challenge
The U.S. State Department's Global Engagement Center (GEC) and the Atlantic Council's Digital Forensic Research Lab are pleased to invite you to the finale of the U.S.-Paris Tech Challenge on Thursday September 30, 2021, from 10:30 – 11:50 am ET. The U.S.-Paris Tech Challenge aims to advance the development of promising and innovative technologies against disinformation and propaganda across the European Economic Area (EEA) and the United Kingdom (UK). Eight organizations have been chosen to demo their technology to a panel of judges. Up to three organizations will receive funding totaling $250,000 USD.
The event will feature keynote speaker Clara Tsao and a panel discussion between the judges of the U.S.-Paris Tech Challenge, who are all distinguished leaders in the counter-disinformation space and have spearheaded initiatives to combat disinformation and information operations. Panelists will discuss current trends in the European information landscape as well as the shared threats and challenges. They will share their insights into how government and civil society can leverage strategic partnerships to best combat the collective threat that disinformation poses to the security and cohesion of democratic societies.

Finally, the Global Engagement Center Acting Coordinator Leah Bray will announce the awardees of the Tech Challenge, and GEC Technology Engagement Director Patricia Watts will briefly interview them, inviting collaboration and partnerships through the Tech Challenge and GEC's related initiatives.
Featuring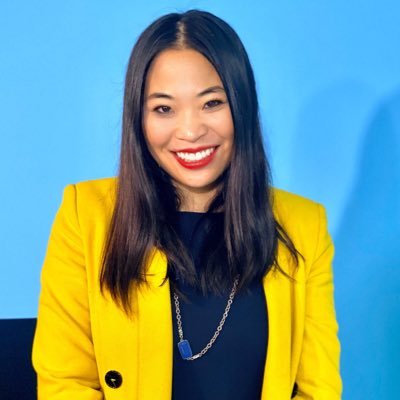 Founding Officer and Director
Filecoin Foundation
Nonresident Senior Fellow
Democracy & Tech Initiative, DFRLab
Leah Bray
Acting Coordinator
Global Engagement Center, U.S. Department of State
Patricia Watts
Technology Engagement Director
Global Engagement Center, U.S. Department of State
Graham Brookie
Director
Digital Forensic Research Lab, Atlantic Council
Finalists
Judges
Patricia Watts
Director
GEC's Technology Engagement Team
Tara Maria
Policy Advisor
Office of the Science and Technology Adviser to the Secretary of State (STAS)
Sydney Smith
Cultural Affairs Officer
US Embassy London
JD Maddox
Independent Consultant
GEC
Dan Black
Deputy Head
NATO, Cyber Threat Analysis Branch (CTAB)
Flemming Splidsboel Hansen
Senior Researcher
Danish Institute for International Studies
Lillian Wahl-Tuco
Regional Strategic Communications Coordinator
US Embassy Paris
Wren Elhai
Public Diplomacy Advisor
State Department's Office of the Coordinator for Cyber Issues
Robert Schaul
Analysis and Resilience Policy Lead (Countering Foreign Influence)
Cybersecurity and Infrastructure Security Agency (CISA)
Beth Lambert
Head of Counter Disinformation
U.K. Government's Department for Digital, Culture, Media and Sport (DCMS)
Ashkhen Grigoryan
Executive Director
Digital Communication Network
Collaborating organizations include the Cybersecurity and Infrastructure Security Agency (CISA), North Atlantic Treaty Organization (NATO), the U.K. Department for Digital, Culture, Media and Sport, U.S. Embassy Paris, the Office of the Tech Ambassador of Denmark, the Digital Communication Network, and Park Advisors and Disinfo Cloud.