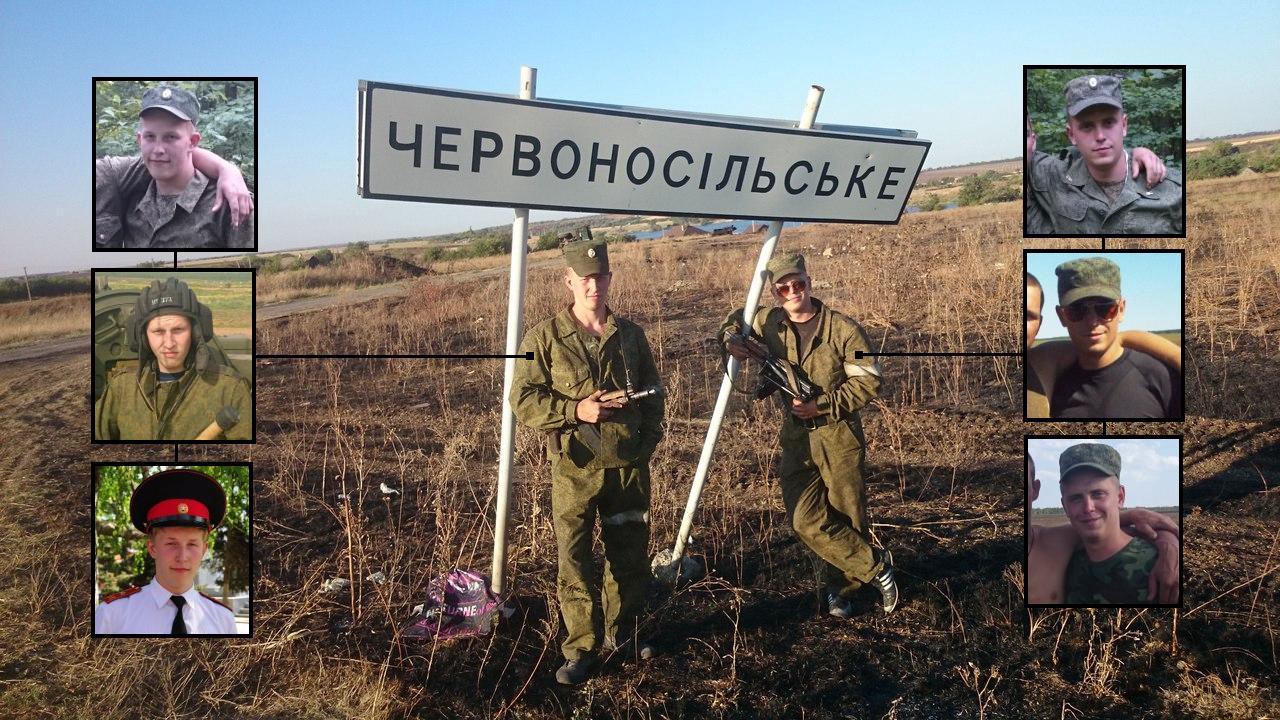 Summarizing the findings of the war's most meticulous researcher
By now, everyone outside of Russian government officials has acknowledged that Russia has had a direct hand in guiding and participating in the Ukrainian Conflict, from 2014 until the current day. However, it is often difficult to gain reliable insight into the exact magnitude and nature of this involvement— how many Russian soldiers are sent into Ukraine? what military equipment is being sent? which brigades and military units are involved, and what happens with the soldiers and equipment after their time in Ukraine? The answers to these questions differ wildly, depending on who is answering, and when. In March 2015, U.S. Army Europe Commander Ben Hodges said that there were roughly "12,000 Russian troops" in eastern Ukraine. Dr. Igor Sutyagin of the Royal United Services Institute provided various estimates, including approximately 3,500–6,500 Russian servicemen in August 2014, and reaching as high as 10,000 in December 2014. Ukrainian President Petro Poroshenko has changed his estimate quite a few times, including a count of 15,000 Russian servicemen in August 2014, to "200,000 Russian soldiers" and pieces of military equipment, and then back to "more than 40,000" in August 2015. And finally, the Russian government has not shifted from its estimate of how many Russian servicemen have fought in the Donbas: 0.
The individual who has made the most well-rounded and convincing case regarding Russian involvement in Ukraine is a name you may not have heard —Askai, an independent and anonymous investigator. His real name is unknown, and little is known about his identity other than that he is a Ukrainian man. Online, he goes by the name Askai on his Twitter account @Askai707. Since November 2014, Askai has published his meticulous, almost obsessively detailed research on his LiveJournal Sled-Vzyat, which can be loosely translated as "Picked-up trail," in the sense of a hunting dog following the trail of a fox or police investigators picking up a lead on a criminal. Rather than taking a wide, inexact view of the conflict, Askai instead focuses on individual, verifiable cases that reveal broader trends — without excessive rhetorical posturing that over or underestimates Russian involvement in the war. In particular, he has identified a handful of Russian brigades that have directly participated in the conflict:
— 200th Separate Motorized Infantry Brigade (military unit 08275, Pechenga)
— 61st Separate Naval Infantry Brigade (military unit 38643, Sputnik)
— 5th Separate Tank Brigade (military unit 46108, Ulan-Ude)
— 6th Separate Tank Brigade (military unit 54096, Mulino)
— 136th Separate Motorized Infantry Brigade (military unit 63354, Buynaksk)
— 18th Separate Motorized Infantry Brigade (military unit 27777, Khankala/Stantsiya Kalinovskaya)
— 8th Separate Motorized Infantry Brigade (military unit 16544, Borzoy)
— 17th Separate Motorized Infantry Brigade (military unit 65384, Shali)
— 23rd Separate Motorized Infantry Brigade (military unit 65349, Samara)
— 11th Separate Engineering Brigade (military unit 45767, Kamensk-Shakhtinsky)
One article is not nearly enough to summarize all of Askai's major findings, but we at DFRLab will attempt to outline the general trends and some significant findings from Askai's research. Cutting through the political rhetoric, Askai's evidence-based research is invaluable for understanding what Russia did and did not do in Ukraine, and what signs we should continue to look for in anticipating future violations of the Minsk accords.
---
"Vacationing" Russian servicemen
In two–part report, Askai analyzed the participation of the servicemen and military equipment of Russia's 6th Tank Brigade in the August 2014 battle in Ilovaysk, which, at the time, marked the most significant and direct Russian intervention in the war. Two of the Russian servicemen from this brigade— Ivan Badanin and Evgeny Chernov — were captured by Ukrainian forces during the Battle of Ilovaysk.
With the frequent accusations from Ukraine that they have captured Russian servicemen, and Russian counter-responses that the men either "got lost" or were on "vacation," Askai's meticulous research shows the digital footprints of these "lost vacationers" from their home base at the village of Mulino near Nizhny Novgorod…
…to the Russian border with Ukraine, in the Rostov Oblast…
…to their time fighting in Ukraine, and then either in their return home or, in some cases, capture or death in Ukraine.
---
Official state recognition of intervention
One of the clearest indications of the Russian government's acknowledgment of its participation in the Ukrainian Conflict is in how it has awarded medals for valor and participation in combat to its servicemen who fought in Ukraine. Askai published an investigation that shows one of the clearest examples of this with servicemen from Russia's 61st Naval Infantry and 200th Motorized Infantry Brigades, both of which are based near Pechenga in the Murmansk Oblast.
Many of these soldiers received awards from the Russian government after their time fighting in Ukraine's Donetsk and Luhansk Oblast, including medals "For Distinction in Combat" ( За боевые отличия).
It is undeniable that active servicemen of these brigades, including some soldiers who received awards, participated in fighting in the Donbas in 2014. For example, in the below picture, we can see Russian serviceman Aleksandr Sokolov of the 61st Naval Infantry Brigade. He is standing next to a building in a separatist base in Luhansk, with his photograph (left) superimposed over a separatist video of soldiers taking a military oath to the self-proclaimed Luhansk People's Republic (LNR).
In 2016, Sokolov received a Zhukov Medal in a ceremony at a military building in Russia's Vladimir Oblast — clearly indicating that he was still an active serviceman, two years after his time in the Luhansk Oblast.
Most notably, Russian serviceman Evgeny Trundayev of the 200th Motorized Infantry Brigade perished in combat in October 2014 and posthumously received one of the highest military honors in Russia.
Trundayev was not just awarded any medal posthumously, but one of the highest a Russian soldier can receive: the "Hero of Russia" distinction, by decree of Russian President Vladimir Putin on March 19, 2015. A bust was constructed for him in Pechenga, the location of the 200th Motorized Infantry Brigade.
As long as Russia continues to deny their active participation in the Ukrainian Conflict, including a statement during the negotiation of Minsk II that it is "not a participant in the conflict," it is difficult to imagine a full implementation of the Minsk accords. Russia has already acknowledged its participation through its actions towards its own soldiers, including those who perished in Ukraine and those who returned back as heroes. This begs the question: when will the Russian government acknowledge these facts to the international community and its public, whose sons have been sent to the Donbas, sometimes never to return?
---
Russian "loans" and "gifts" to separatist armories
In nearly all of Askai's investigations, we see a trend repeat for every surveyed brigade and battalion: Russia provided countless pieces of military equipment to the separatists of eastern Ukraine, and many of these vehicles were returned back to Russian military bases. Despite Russian claims that separatists seized the bulk of its military equipment from Ukraine, Askai's research leaves no doubt that a significant percentage of the armories of the DNR and LNR were filled by Russian-provided tanks, whether as "gifts" or "loans."
One striking, and obvious, example of a Russian "gift" was a BMP-2 with the word "Avalanche" (Лавина) on both sides, which was filmed in the Russian border city of Kamensk-Shakhtinsky in September 2014, and Vuhlehirsk, Ukraine in February 2015. Additional graffiti, including a white circle, was added after arriving in the Donbas.
БМП-2 "Лавина" рашистов в Углегорске. Та самая, которую в августе везли по Каменск-Шахтинском http://t.co/5K3s6bdW1D pic.twitter.com/TChT3oPoet

— Askai (@askai707) February 5, 2015
In August 2014, photographs and videos emerged of a convoy of military equipment moving through Kamensk-Shakhtinsky and surrounding towns, including vehicles with the graffiti "For the Donbass!" (За Донбасс!) and "Avalanche" (Лавина) painted on the side. As you'd imagine, this graffiti made these vehicles very easy to spot after they crossed into Ukraine.
This "Avalanche" vehicle was seen in multiple places in Ukraine over the following months, including Zhdanivka, Yenekiieve, and Vuhlehirsk in the Donetsk Oblast.
"Avalanche" never made it back to Russia, but it still provides us with clear evidence of Russia's material support of separatist forces in the Donbas.
However, many other vehicles that Russia provided to separatist forces were returned, sometimes with remains of the graffiti scrawled on during adventures in the Donbas. A great number of military vehicles from Russia's 200th Motorized Infantry Brigade — the same brigade whose members received awards "For Distinction Combat" — were "loaned" to separatist forces and later returned to their base in Pechenga, of the Murmansk Oblast.
Often, when "loaning" equipment to separatists, they tried to paint over tactical marks that had been added back in Russia. Below, we can see how a Tunguska anti-aircraft complex had various phrases, including "Death to the junta," "For Stalin," "For the motherland," and "Heavenly sanctions," painted over all over the machine. However, they did not do a very great job — we can still see the tell-tale trapezoid-inside-of-a-square tactical sign used exclusively by the anti-aircraft and artillery battalion of the 200th Motorized Infantry Brigade. A clearer example of this tactical mark is compared to the right, below.
Back in Pechenga, we can see how this same tactical mark is present on a Tunguska at the 20th Motorized Infantry Brigade's base:
As you can see in the photograph of the Tunguska with graffiti, a yellow number was added to the turret of the machine. In other vehicles, yellow triangles were added as well. These were not present on the military vehicles of the 200th Motorized Infantry Brigade before they were sent to the Donbas. We can see a clear example of a vehicle with these marks near Luhansk, thanks to a video from ANNA News.
However, when these vehicles returned to Russia, the yellow numbers and triangles were not removed — in fact, the yellow numbers and triangles added in Ukraine are hiding in plain sight at a military base in Russia.
And it is not just the social media profiles of soldiers revealing this information. In a video showing exercises from the 200th Motorized Infantry Brigade, the Russian state-funded broadcaster RT shows the yellow numbers and triangles added to the vehicles while they were in Ukraine.
Though, of course, the photographs of soldiers still help us identify these vehicles and the revealing yellow marks.
---
What can we learn from Askai?
The work of Askai has largely gone unnoticed, outside of relatively narrow circles of open source investigators and Ukrainian media. However, the work of this anonymous researcher can teach us a lot on how to report on and investigate the implementation and violations of the Minsk agreements going forward:
Evidence, evidence, evidence!
Askai's approach is nothing if not meticulous. For every claim he makes, he will exhaust his readers with a barrage of direct and circumstantial evidence, including personal correspondences, witness accounts, news stories, photographs, and videos. When making a statement on violations and implementations of the Minsk accords, we should take a similar approach: do not accept or report Ukrainian, separatist, or Russian claims about shellings or encroachments without proof.
Trends matter
Much of Askai's work comes from following trends and connecting the dots between undeveloped narratives. For example, in his most recent investigation into Russia's 61st Naval Infantry Brigade, Askai was able to link a long-forgotten discovery of a map in a supposedly Russian military vehicle to newly discovered evidence of an offensive with participation of the 61st Naval Infantry and 200th Motorized Infantry Brigades.
It is difficult to keep track of all of the loose ends and unsubstantiated pieces of evidence from years past, but Askai's meticulous research allows us to connect the dots and provide additional context to previous events. Not only is this type of research essential for contextualizing future events, but it is also vital for future historians trying to understand the Ukrainian Conflict.
Specifics over generalizations
A common pitfall in coverage of Russian involvement in the Donbas and the ongoing implementation of Minsk is the oversweeping generalization. Askai rarely makes claims that lack specific, verifiable evidence, and he avoids making generalizations that go beyond the available materials. We should do the same. When speaking on the extent of Russian participation in the Ukrainian Conflict, we should not overstate or downplay the true nature of the war: we know that active Russian servicemen fought in, died in, were captured in, and were awarded for their actions in Ukraine. But we should not overgeneralize past this and claim that there are still tens of thousands of active Russian servicemen fighting in Ukraine, as evidence from 2014 and 2015 is not equally valid for the winter of 2016 and 2017. Making such broad claims without sufficient evidence only weakens reliable claims and poisons the well for future investigations based on digital forensics into violations of the Minsk accords.
---
Follow the latest Minsk II Violations via the @DFRLab's #MinskMonitor.
For more in-depth analysis from our regional experts follow the AtlanticCouncil's Dinu Patriciu Eurasia Center. Or subscribe to UkraineAlert.