Breaking Aleppo
The DFRLab's report captures the final months of the breaking of Aleppo using innovative open source methodologies and geolocation analysis.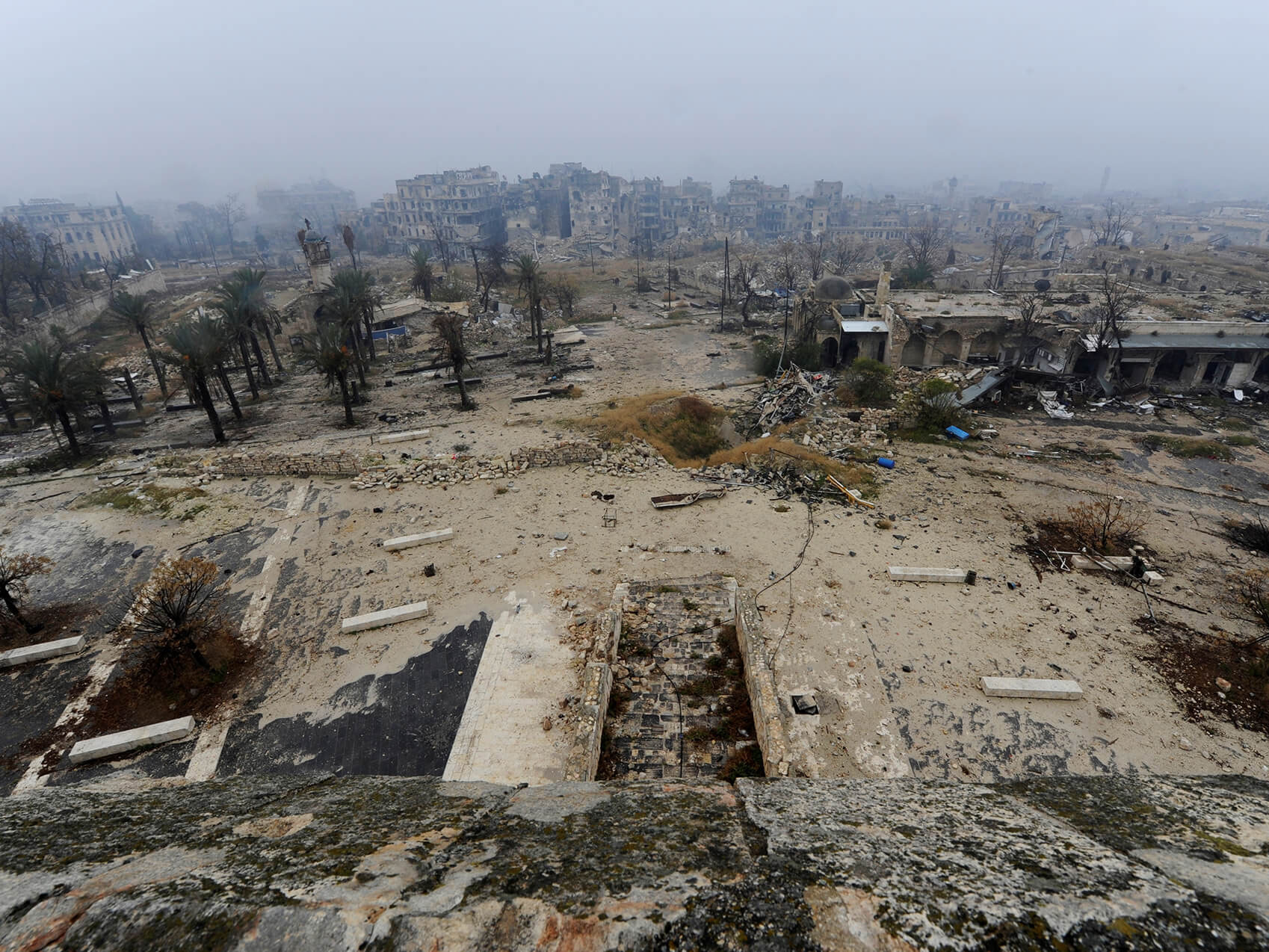 Aleppo has been described as the Srebrenica, and the Rwanda, of our time. After more than four years of stalemate, and months of siege and battle, December 2016 saw the last of the population of the besieged eastern half of the city evacuated on the now-infamous green buses. The evacuation was the result of a crescendo of brutality. Years of indiscriminate bombings killed thousands, and destroyed much of the east of the city. They gave way to months of brutal siege, and finally, to weeks of bombardment and fighting. The final assault resembled the razing of a city and its last inhabitants.
Using innovative open source methodologies, digital forensic research, forensic architecture, and geolocation analysis the Atlantic Council brings you a ground-breaking report capturing the final months of the breaking of Aleppo. Drawing from a vast team of international partners, the report lays out the facts and fictions of the conflict, serving as a reminder that the atrocities of Aleppo should not be so easily forgotten.
Authors: Maks Czuperski, Emma Beals, Faysal Itani, Eliot Higgins, and Ben Nimmo