Quiet part out loud: Rules of the internet and the 2023 Internet Governance Forum
A breakdown of the 2023 Internet Governance Forum (IGF) and the competing factions vying for the future rules of the internet.
Quiet part out loud: Rules of the internet and the 2023 Internet Governance Forum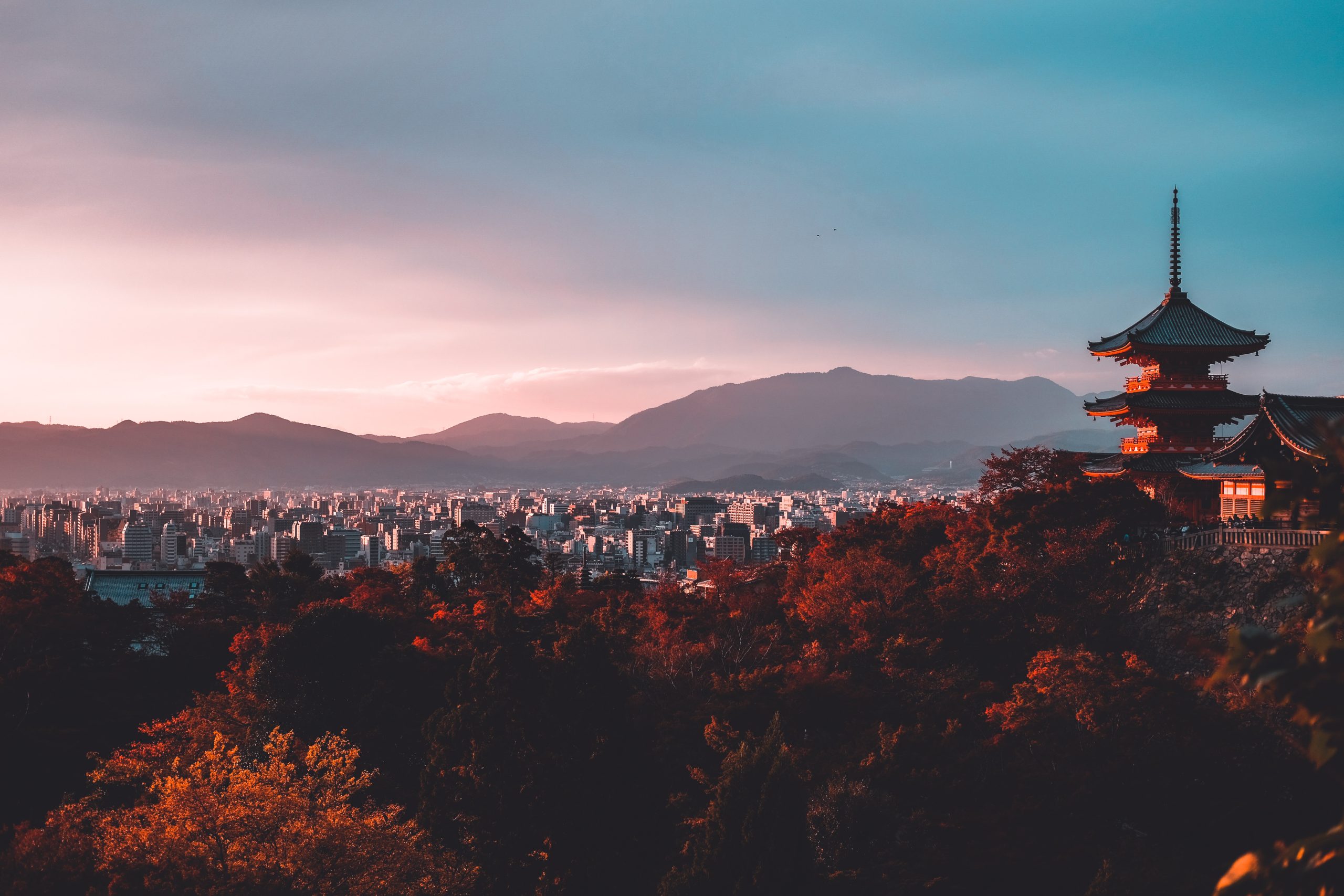 This weekend, thousands of people from around the globe will gather in Kyoto, Japan, to discuss how the internet should be managed and the future of our digital world. The United Nations' Internet Governance Forum (IGF) is the most prominent international venue for critical conversations between governments, tech companies, academic institutions, nonprofit organizations, experts, practitioners, and interested individuals from around the world.
While largely unknown outside of the internet governance community, within it, IGF is highly anticipated each year, since it provides an unparalleled opportunity for all those parties to gather as equals, voicing candid concerns and exchanging recommendations on issues ranging from cybersecurity and connectivity to infrastructure and human rights online. Though IGF does not have a decision-making mandate, it is a space for stakeholders to meet on equal footing and exchange information, experiences, and opinions with a candor that would not be possible in other fora. It builds on the dozens of national and regional IGFs around the world that take place each year and serves to drive government agendas and the priorities of other bodies that set standards for and govern the internet we rely on.
Major changes to internet governance
This year's IGF feels more important than previous iterations. With looming debates over artificial intelligence and data governance, trust and safety issues, and security, the IGF community needs to have difficult conversations. So, what happens at next week's IGF may have an outsized impact on how the internet looks and operates over the next several decades. Why? Because there are broader dynamics at play over who makes the internet's rules.
The internet's core infrastructure is currently governed by a diffuse collection of standards-setting and governance bodies through which governments, industry, civil society, and academics collaborate to keep the internet open, secure, and interoperable. It is far from perfect, but the system has kept the internet operational for the past thirty years, and it is designed to ensure no single country, company, or multilateral body can control the internet for the rest of the world.
Countries like China, Russia, and Iran have for years put extreme restrictions on internet usage within their borders, limiting what people can do, say, or contribute to communities near or far. In parallel, they have advocated moving internet governance decisions from an inclusive, shared governance structure to a closed, centralized model with states in charge. These governments want sovereign digital ecosystems over which they can exert even more control, leading to what is often called the "splinternet."
While these efforts to remake the global system in an authoritarian-friendly model have had limited success thus far, times may be changing. As democracies around the world have struggled to set their own rules for managing an increasingly critical internet, they have unintentionally contributed to this splintering at the governance level, through contradictory models and laws, and sometimes well-intended but undemocratic approaches. Additionally, a handful of countries are leading a coordinated campaign to leverage a poorly defined conversation at the UN to rewrite global rules and standards that would allow them greater sovereign control over the open internet. For these countries, undermining the shared or "multistakeholder" system itself is the best path to their goals.
Weaponizing UN mechanisms
Debates over internet governance at the UN are not new. The IGF itself grew out of a UN-hosted conversation about what was at the time a rising commercial internet (that process was called the World Summit on Information Society [WSIS]). But in the past few years, countries like China have turned their sights on the UN as a core component of their strategies.
Enter the "Global Digital Compact" (GDC). UN Secretary General António Guterrez has pitched the GDC as a way to ensure a proliferating number of UN conversations about tech could be better coordinated. The effort, announced in 2022, has so far entailed a series of consultations, co-facilitated by the governments of Rwanda and Sweden. This fall, they published an unexpectedly brief document following a summer of meetings, and the Secretary General submitted a paper expressing his and presumably Tech Envoy Amandeep Gill's views. Despite these gatherings and publications, we still know very little about planned next steps for the GDC, its goals, or its intended impact. What happens between now and the September 2024 Summit of the Future, originally pitched as the culminating event where countries sign the "Compact," is quite fuzzy.
Ambiguity and confusion also exist over what this new process is intended to add to versus replace. For example, 2025 marks the twentieth anniversary of the big summit that resulted in the creation of the IGF. That summit's framework called for a twenty-year review of its outcomes, which would be the logical place for conversations on IGF's role, mandate, and any required changes. Civil society and government leaders have raised questions about the relationship between the GDC and this twenty-year review but have yet to receive a clear answer.
Besides the uncertainty surrounding the GDC, the aforementioned papers, Ambassador Gill's public statements, and comments made in a series of consultations have given many the impression that the intention is to do away with the constellation of multistakeholder bodies that govern the many aspects of the internet. Rather they would be collapsed into one UN body, swinging control of key internet decisions to the purview of the state.
Ambassador Gill has made the argument that streamlining governance bodies in this manner would increase international coherence, compliance, and coordination on these issues; address some of the current power imbalance by allowing smaller and less wealthy states much more influence over the internet and the rules that govern it; and provide a more visible platform for increasing the public's awareness of tech governance. While some of these arguments may be worth considering, consolidating such an important conversation into a forum led entirely by governments, without clear goals, would likely lead to nongovernmental stakeholders taking a backseat in relevant negotiations and decisions. Governments would have little reason to show up in existing spaces where experts in civil society, the technical community, industry, and academia currently play their essential roles.
For many governments frustrated with western-headquartered companies, European regulators, or the Global North-heavy UN Security Council having the power to make decisions on technology, the GDC is an understandably attractive vehicle. A global process that gives other countries standing to govern the internet while also undermining the existing approach they believe to be inequitable is as symbolically appealing as it is potentially impactful.
The result is a set of global incentives that have turned an ill-defined project to remake the internet into something dangerous.
At the Internet Governance Forum
At IGF, civil society groups will try to identify allies who are aligned on democratic principles, especially among the governments in attendance, most of whom will soon take part in the GDC negotiations. The preparations for the 2023 Forum in Kyoto reflect an awareness of these broader geopolitical dynamics at play. This year's theme is The Internet We Want – Empowering All People, and events throughout the five days are organized around these priorities:
AI & Emerging Technologies
Avoiding Internet Fragmentation
Cybersecurity, Cybercrime, & Online Safety
Data Governance & Trust
Digital Divides & Inclusion
Global Digital Governance & Cooperation
Human Rights & Freedoms
Sustainability & Environment
While IGF is a gathering for information sharing and learning, not one that decides policy, it will set the tone for the community's approach to upcoming policy efforts and ongoing debates. The conclusions that stakeholders come to at IGF will inform their stance on efforts at risk of being exploited for authoritarian purposes.
What's next?
The combination of GDC's amorphous and changing mandate, unclear leadership and center of gravity, and China's stated desire to remake the internet has many in civil society ringing alarm bells. However, they have yet to coalesce around a shared strategy or message. The global internet governance, standards, human rights, and broader tech community will have to act firmly and in concert in order to promote the democratic model of shared internet governance. IGF 2023 will undoubtedly create space for this type of urgent coordination.
Throughout the conference, we will be watching for indications that this community — democratic governments especially — realize what is at stake. After its conclusion, we hope to see commitments and requests from technical, academic, business, and civil society groups, as well as from countries. Strong ones, like the examples below, would go far in preserving and promoting that democratic model of internet governance.
Governments support and engage with transparent and accountable internet governance institutions, ensuring that decision-making processes are inclusive.
Stakeholder groups insist civil society be co-equal in internet governance activities and systems.
Those with power (especially governments) state clearly that existing, multistakeholder governance bodies should be adapted, rather than replaced with new, multilateral ones. These would underscore widespread, global, and representative support for the multistakeholder internet governance system, and calls for reinforcing said system.
Governments signal their awareness of Russian and Chinese efforts to use the GDC as a vehicle for collapsing internet governance into one consolidated space and invest in meaningful efforts to address the legitimate concerns developing countries in particular have voiced about the current system.
Governments commit to involve all stakeholders when they begin to flesh out the details of the GDC process.
Governments advocate for free, open, secure, and interoperable internet principles within their respective nations, promoting policies that safeguard digital freedoms and innovation, enhance access to digital resources, and ensure that the benefits of the internet are accessible to all.
Governments commit to better coordinate and identify ways to align policies and rules that pertain to the internet.
What remains to be seen is whether the multistakeholder internet governance system and spaces like IGF that enable the free exchange of ideas between equal-footed stakeholders will continue to exist in the years to come. Watch this space.
Follow the IGF live next week online, on its YouTube channel, or by looking for #IGF2023 or @intgovforum on social media.
---